Name of Project:
Ocean Protocol Turkey Community
Proposal in one sentence:
Establishing a local sub-entity by hosting Ocean Protocol.
Description of the Project and what problem is it solving?
At Crypto Turkey, we are excited by the prospects of Ocean Protocol and have been working hard to engage and explain its use cases and importance to the Turkish crypto community for a long time. As part of the 11th and 12th Round of OceanDAO, our team received a grant to promote and create awareness around the project.
A key objective for Ocean Protocol is to become an essential component of the growing data economy globally. For the project to be successful, the goals need to be made clear to people from all geographies (including Turkey), including investors, users, and developers.
Turkey is a large country with a population of 83 million and is currently very active in the crypto market. In addition to the general user percentage, it ranks high as a country in both coinmarketcap traffic and the traffic of major crypto exchanges.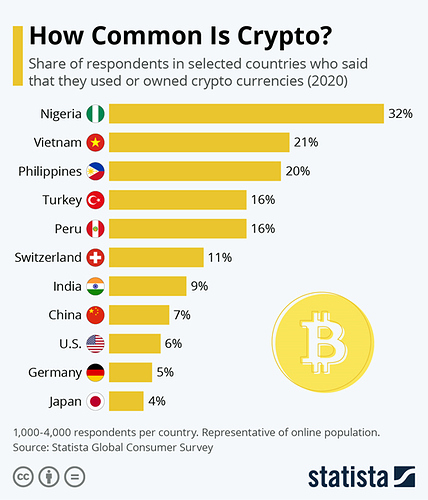 To take the project as far as possible, we plan to combine the potential of Ocean Protocol with the potential of the Turkish community. We plan to do this by presenting the details of the ecosystem to a general audience through all kinds of social media platforms, with both original and creative content.
We will demonstrate our progress to the Ocean Protocol community every months, including our targets and next steps.
Grant Deliverables:
• We will translate 10 articles to be published on Ocean Turkey Medium
• We will provide various incentives to enable people to stake Ocean tokens.
• We will create a reward winning Q&A campaign for Ocean Protocol, enabling investors to get to know Ocean better.
• Creative content to explain the usage of Ocean Market, staking and compute-to-data features to users
• Content that emphasizes why you should prefer Ocean Protocol based on the importance of data and the data economy
• Explanation of OceanDAO to the Turkish community and a broad analysis of DAO so far, to establish a system that develops and grows steadily, especially in its subjects.
The below articles are in the process of being translated by profesional translators:
https://blog.oceanprotocol.com/ocean-tokenomics-d34f28c480a8
https://blog.oceanprotocol.com/https-blog-oceanprotocol-com-ocean-tokenomics-ii-faf05854314b
https://blog.oceanprotocol.com/radical-markets-and-the-data-economy-4847c272f5
https://blog.oceanprotocol.com/hitchhikers-guide-to-ocean-protocol-b238d3bbd450
https://blog.oceanprotocol.com/ocean-protocol-launches-compute-to-data-efb89990ce1
https://blog.oceanprotocol.com/how-ocean-compute-to-data-relates-to-other-privacy-preserving-technology-b4e1c330483
https://blog.oceanprotocol.com/ocean-protocol-decentralized-data-marketplace-solutions-for-the-automotive-industry-eb0acc238151
https://blog.oceanprotocol.com/compute-to-data-is-now-available-in-ocean-market-58868be52ef7
https://blog.oceanprotocol.com/voices-of-the-data-economy-shiv-malik-data-unions-84243ab965ee
https://blog.oceanprotocol.com/oceandao-roadmap-update-mid-2021-3ea6ba80795d
Which category best describes your Project?
Outreach / community / spread awareness
Are you applying for an Earmark?
General
What's the final product?
1 2 3 4 5
Using social media tools effectively to promote Ocean Protocol to the wider community and to persuade developers, investors and organizations to get involved in the project. This project, which will continue to exist as long as the community exists, will continue to add value to the Ocean ecosystem with its ever-expanding audience and added value.
**Question on "value add" criteria: which one or more of the criteria will your project focus on? Why do you believe your team will do well on those criteria? **
Although Turkey ranks one of the first in the world in terms of crypto users activity, the rate of knowledge about good projects is shallow. The biggest reason for this is that the rate of knowing foreign languages in Turkey is meagre, and people have difficulty accessing information about projects. We will enable them to join Ocean as investors and users by explaining how quality projects like Ocean work and how big they are in their language…
Funding Requested
$3000
Proposal Wallet Adress
0x6305B950c99C64786492C52066cc797E9AA2C115
#Have you previously received an OceanDAO Grant (Y/N)? Yes
Round 11 - Requested $3,000 and got funded
What we did in round 11 Link
Round 11 - Requested $500 and got funded
What we did in round 12 Link
#Team Website:

#Twitter Handle : https://twitter.com/TRoceanprotocol
#Project lead Contact Email: kadirh36@gmail.com
#Country of Residence: Japan
## Part 2 - Team
## Core Team:
Kadir Hasanoğlu
Role: Project Manager
e-mail: kadirh36@gmail.com
Background/Experiences:
Translator
Content Creator
3D Designer
Osman Okan Yontar
Role: Graphic Designer, Content Creator
e-mail: osmanokanyontar@gmail.com
Background/Experiences:
Graphic Designer
Content Creator at Kripto Türkiye
Hüseyin Çolak
Role: Translator, Transcriber
e-mail: hcolak1996@gmail.com
Background/Experiences:
Translator at Kripto Türkiye and Solrazr
A lawyer working on Data Regulations
Mert Atıcı
Role: Translator, Transcriber
e-mail: mertatc1903@hotmail.com
Background/Experiences:
Translator
Three years of experience in the crypto industry
Telegram Group Admin at Kripto Türkiye
Advisors
Bülent Baş
Twitter: https://twitter.com/Bulent_Bas_
Background/Experience:
Eight years of experience in the crypto industry
Ambassador at Launchpool Labs Projects
Ambassador at Solrazr Projects
Mehmet Erkoçan
Background/Experience:
Five years of experience in the crypto industry
HTML/CSS coder
Java Scripts
Solidity
### What is the project roadmap?
We aim to achieve a 20% growth rate across our Twitter, Youtube and Medium channels for each month in the next months. For Telegram, our monthly growth target is 15%. We aim to be a constantly growing project that adds value to the ecosystem. In addition to all social media activities, contacting other OceanDAO teams is among our goals for the this year. We want projects working for the Ocean ecosystem to combine to create the greatest value. In particular, we want to translate Ocean Academy, which is a great project, into Turkish and bring it to the community. We have also requested help from key influencers in the Turkish Crypto community to prepare content to be featured across our social media accounts throughout the year. Finally, as a key objective, we want to introduce OceanDAO and ensure that users across Turkey enter the Ocean ecosystem and become an integral part of OceanDAO with their original ideas as developers and investors.
Our aim is for users to add value to the system by being active followers of the system and not sorely through monetary means. We do not doubt that we will achieve this goal with a stable growing structure. More concrete details on all the issues above will be provided in the upcoming proposals.
What is the team's future plans and intentions?
•-First of all, we focus on sustainable growth. We will achieve this with original articles and creative content.
• People are not just an investor in Ocean Protocol. As Ocean data market users, we want to enable them to participate and buy and sell data in English and their native language.
• We want to translate qualified projects that received grants from Ocean Dao into Turkish.
• We will try to get more participants to participate in the OceanDao grant program to develop their projects and benefit the Ocean ecosystem.
Why vote for us?
Turkey is one of the important parts of this ecosystem, both with its population and its participant population in the crypto universe. Ocean Protocol is a unique platform for the data of individuals and institutions in Turkey. We are committed to making Ocean known and popularized in Turkey, and you can see our passion for what the ecosystem promises in our content. We want to spread this passion as wide as possible, and we think that we will be able to achieve this with our dedicated work ethic and our ever growing ambitions and goals.