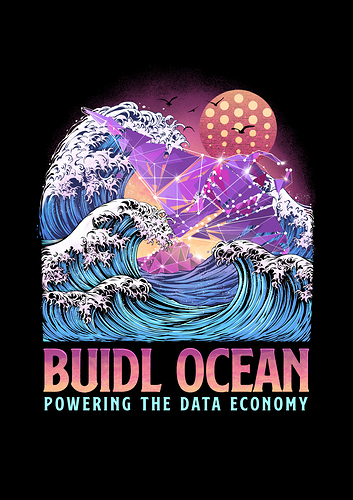 The Pelican: the data economy newsletter
0xB058FE01dD09Fe8aefA64346892eBb39A0a41AdB
Current country of residence (*mandatory)
USA
Contact Email (*mandatory)
The proposal in one sentence:
A dedicated newsletter for the ocean protocol ecosystem and the data economy.
Which category best describes your project? Pick one or more.

Outreach / community / spread awareness
Project Overview
Description of the project:
Buidl Ocean is an online-community based initiative to:
Facilitate active participation within the Ocean Protocol Community
Foster a culture of information sharing on the data economy
Drive the growth of Ocean Protocol
The Pelican will be the first step in building a media arm for the OP ecosystem. The Pelican is a weekly/monthly newsletter updating the ocean community on news, happenings, and movements around the OP ecosystem and the data economy. Subscribers will be updated on tech updates, partnerships, macro news like regulations, data "politics", etc.
What problem is your project solving?
This project will create and bring more content to the OP ecosystem to help facilitate active participation within the OP community.
What is the final product?
A newsletter that will be hosted on Ocean Pearl or on a dedicated website for buidlocean.
How does this project drive value to the Ocean ecosystem?
This project will drive value to the Ocean ecosystem by helping facilitate active participation within the Ocean Protocol Community through:
Content: curated content around the data economy to encourage information sharing.
Community: monitor what kind of content fosters the most community engagement and tailor content around the media that gets the most engagement.
Culture:
Culture brings ecosystems and communities to life.
The culture that we want to foster for BuidlOcean is one that supports knowledge sharing and active participation between members.
Culture creates experiences.
With the grant funding, we will be able to:
~ increase awareness to Ocean Protocol and Ocean Market
~ increase the number of viewers to the Sailor's Lounge Podcast
~ increase engagement of OceanDAO voting and town hall
~ create new merchandise to foster community culture and growth
~ onboard talent to create content (video, blog, pictures, guides) to acquire more users through the various social media channels
CAC:
5000/100=50
Expected ROI:
10000/5000*0.50=1
Project Deliverables - Roadmap
Any prior work completed thus far?
As part of the initiative to foster the growth of the OP ecosystem, Buidl Ocean has succeeded in creating the first sold out ocean shirt merchandise and a community podcast hosted by ocean Jim and w1kke with already a few familiar faces as guests from Trent McConaghy to Albert Peci of Ocean Academy.


What is the project roadmap?
Phase 1
~ Develop website to host The Pelican
~ Publish first piece of content
~ Create and grow a mailing list
Phase 2
~ 1000 subscribers to weekly/monthly newsletter
Phase 3
~ Website developed past the MVP stage and is in it's final form
Please include the team's future plans and intentions.
BuidlOcean.com will now be a part of Ocean Pearl to create the big picture of a social hub of the data economy. Together we will pave the way in building towards a network state.
Any maintenance? Maintaining and curating content. Customer Acquisition. Weekly newsletter updates.

Foreseen or possible additions? Data storage. Private messaging system. Live chat system. Livepeer video hosting. Datatokens.
Team members
Ocean Jim
Jerome Lacote
Role: developer, UX/UI designer

Relevant Credentials (e.g.):
Jerome Lacote is a Visual and Experience Designer, Developer and Entrepreneur.
He designed engaging UX for award-winning video games for companies such as Rockstar Games, Activision, and Disney. He has 20 years+ experience in Graphic Design, Web Design, Print Design and Motion Graphics; he worked as an art director for various agencies.
He worked on visual identities, branding or advertising campaigns for many major brands (Take2 Games, Adobe, IBM, Orange Telecom, Cartier, Guerlain, Diesel, Adidas, TF1).
He now innovates at the intersection of sports and technology.
Specialties:
Conception and Project Management: Scrum/Agile development (Certified ScrumMaster)

Animation, Interactivity, Web Design, Game Design.

Graphic Design: Photoshop, Illustrator, InDesign, Xpress, photography.

Video Editing and Compositing (After Effects, Premiere)

Programming: HTML, CSS, Javascript, Actionscript, C#, LAMP, MEAN

Speaker at USC, ID-tech, Adobe, Art Institute, etc.
Additional Information
BuidlOcean and Ocean Pearl have now joined forces to create the social hub of the data economy. Project Ocean Pearl will be creating the infrastructure and BuidlOcean will be creating the media arm. The mission to building a whole new type of social network will be a long and enduring one, which will take more than a team of two to do it. This is why BuidlOcean has given way to Ocean Pearl to build out the infrastructure, while our project will focus on content, media and nurturing community culture.