Name of project: Buidl Ocean

Team Website (if applicable): none

Proposal Wallet Address: 0x8929cF80A1C2D7870cB8834cc72E00284925BD84

The proposal in one sentence: An open customizable web3 social media platform for sharing and curating Ocean content.

Which category best describes your project? Pick one or more.

Outreach / community
Unleash data
Project Overview
Description of the project: The aim of the project is to build the next generation customizable open web3 social media platform that is powered by creators, supported by community and owned by everyone.
-customize your own profile, like wix or squarespace
-have all the tools of web3 at your disposal
-easily share content in the forms of audio, video, pictures, blogs, etc.
-easily curate your content
-earn income by being a creator or just using the platform
-all-in-one "super app"
What problem is your project solving? On boarding to a new protocol is fragmented and difficult ranging from official sources to 3rd party creator. Information is all around the internet from blog posts, youtube, podcast, to etc. "Buidl Ocean" is a way for enthusiasts to synthesize information.

"Buidl Ocean" will also unlock data from user profiles, while also maintaining security and privacy of user data through the use of Ocean technology. Individual User profile data can be monetized through Ocean Market by the user.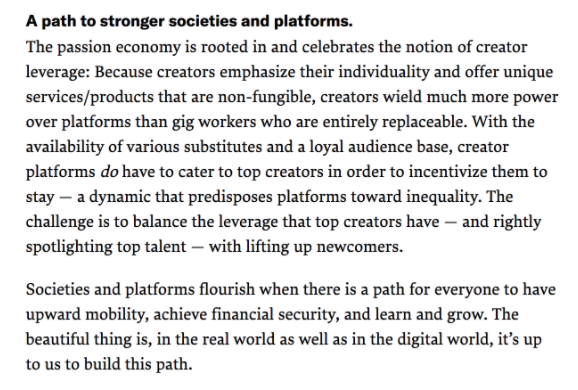 ""Builder communities" that are oriented around an activity? (making open source software, playing Minecraft, choreographing dance routines, etc) Getting to know ppl by doing something alongside them is often better than milling around and talking. This was true of offline communities already, but can we now use that as a design principle for online communities as well?" https://nayafia.substack.com/p/22-working-in-public
(an example from my brain storm presentation. see below.)

What is the final product (e.g. App, URL, Medium, etc)?
The final product will be a website and an all-in-one super app.

How does this project drive value to the Ocean ecosystem?
I suck at math, so I'll just put this in layman's terms?
The value I see this project driving to Ocean:
-strong cultural bond between devs-devs, devs-community, community-community
-social bond
-more user experience
-attention and time
-monetize content and data
-monetize followers and fanbase
-active participants
-first movers to the new generation of social media and social networking.
-developing the creators of tomorrow -> future buidlers of ocean
-developing a strong creator middle class -> prospective buidlers of ocean
Do I need to go on?
Project Deliverables - Category
IF: Outreach / community, then (one or more of):
TBD
IF: Unleash data , then:
TBD
Project Deliverables - Roadmap
Any prior work completed thus far? I am at ground zero with this project. So far, I've tried reaching out to blockrocket, uxdesign and even recently joined metagame.

What is the project roadmap?
1st phase: Build foundation and strong core team. Create project roadmap. Conceptualize MVP.
2nd phase: MVP development.
3rd phase: MVP and ongoing development, improvements and additions.

Please include the milestone: publish an article/tutorial explaining your project as part of the grant (eg medium, etc).

Please include the team's future plans and intentions.
My intentions for the very near future will be to aggressively recruit the best talent and minds to bring this project to life. Maybe also get somebody that can write my proposals professionally?
Project Details
If the project includes software:
Are there any mockups or designs to date? <- Who wants to design some?
An overview of the technology stack? Here are some examples and references.




Team members
Actively aggressively recruiting. Want to join?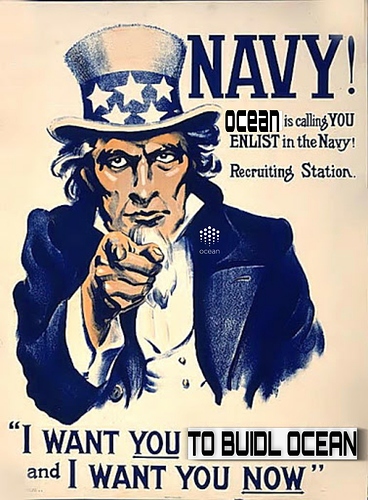 Additional Information
A lil' about me: I'm an average regular millennial that works a part time job at a fast casual place (sometimes I DJ for fun). As a kid, I grew up on the internet, however I wasn't the smart coder math genius. My internet usage basically revolved around playing games, socializing, or consuming and sharing content (your average daily user

). I also dreamt that one day I would have my own tv network studio on youtube

(I love film and photography). This dream is still alive and it seems that everything in my life right now is aligning itself to create my grandiose vision of that future. This project is the culmination of my past experiences and knowledge being on the internet. I put this out there, because I feel that if I'm fully transparent and show the world who I am, even through the internet, than it gives me my edge and the right people will attract to me. I may not be the most skilled or intellectually gifted, however my drive, ambition, and nothing to lose mentality will bring to the world what it has never seen before.
If this resonates with you, please reach out to me and let's build.

For more context about this project, refer to my beautifully organized brain dump:

.
The Next Generation Open Social Media Platform