Project Name
Integrity.Earth
---
Project Category
Build & Integrate
---
Proposal Earmark
New Entrants
---
Proposal Description
In order to meet the demands for data preparation for uniform availability via ocean markets compute-to-data, our inhouse developers will call on external help from a team of developers specialized in ocean markets c-t-d. The consultation, timing and planning of the upcoming development work will be taken care of with this proposal.
---
Grant Deliverables
Clearly defined plan of requirements for the technical implementation of our data into ocean-market (time & tasks) to enable us to address the development of this elemental component to meet our long-term plan for external funding of all affiliated independent communities.
---
Project Description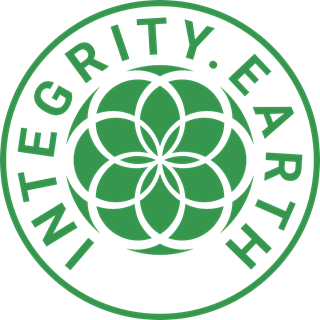 Integrity.Earth Mission
We are using a whole systems approach - laying the foundation to create resilient and equitable communities.
Our mission is to create economic systems that serve people and planet. We want to see a world of systemic integrity where everyone thrives. We know that through collaboration, we can make it happen.
​Together we shape an integrated impulse for genuine transformation giving form to a planetary-scale network of regenerative hubs – all of which align around a shared vision for change.
Our Current Initiatives
1.Regenerate Mesoamerica
The Mesoamerican DAB (Decentralized Autonomous Bioregion) works in restoring and sustaining key ecological corridors and communities, transcending borders, recreating historical trade routes and forming alliances across the bioregion.
2.Energy Vision
This project aims to significantly increase the share of locally produced energy by 2030 and to make locally produced photovoltaic electricity also locally usable. A renewable and self-sufficient power supply is to be achieved through a proactive approach in cooperation with the municipal administrations and the involvement of the population and companies in the municipalities.
3.Food Coop Liechtenstein
We support the cultivation and consumption of locally grown food by providing a local marketplace that includes the usage of other areas in addition to the agricultural land.
4. Regenerative Consulting
In regenerative consulting, we go beyond sustainability and accompany organizations to master the extensive challenges of our time. We take a whole systems approach, laying the foundation for creating resilient and equitable communities. We incentivise solutions that encourage greater community participation and overhaul scarcity-based models.
5. Integral Way of Living
Through building conscious communities we question the holistic, sufficient & minimalist way of living. We are striving to give back to the planet the plethora of resources we have taken by closing the cycles at every possible level.
---
Final Product
The Final Product
By collecting information about all participating communities and all the data they provide within their ecosystems (e.g. documentation of their territorial areas by drone and GSP coordinates, revenue streams, in-app used payment functions, meta-data, etc.) we will create a valuable dataset on ocean market for institutional research purposes, which will be constantly updated, enhanced and extended.
---
Value Add Criteria
Usage of Ocean Protocol:
Once published, our dataset will provide unique value and insights for and about communities moving towards the regenerative paradigm around the world and will be constantly updated.
Ocean Protocol integration with the Hypha socio ecological tech suite and its growing ecosystem of partners will result in positive feedback loops and enable new forms of capital creation designed to meet socio-economic and cultural needs while restoring essential ecological corridors through inclusive economies that sustain an integral well-being.
---
Core Team
Franz Josef Allmayer
Role: Project Lead
Relevant Credentials:
LinkedIn: https://www.linkedin.com/in/franz-josef-allmayer/
Background/Experience:
Co-Founder Hypha DAO
Regenerative Development Specialist
Lisa Beck
Role: Project Organization Lead
Relevant Credentials:
LinkedIn: https://www.linkedin.com/in/lisa-beck-a8b52278/
Background/Experience:
Co-Founder Integrity.Earth
Regenerative Development Specialist
Project Team Lead
Kapish Dutta
Role: Data Scientist & Life Cycle Assessment Specialist
Relevant Credentials:
LinkedIn: https://www.linkedin.com/in/dutta-kapish/
Background/Experience:
Co-creator at Integrity.Earth
Developed cognizance for life cycle thinking & systems thinking
Renewable Energy Engineering & Management MSc, specialization in Environmental Planning and Management
Alex Prate
Role: Global Innovator & Growth Strategist
Relevant Credentials:
LinkedIn: https://www.linkedin.com/in/alexandreprate/
Background/Experience:
Co-Founder Hypha DAO
Engagement in Financial Well-Being, Future of Work and Regenerative Finance
Gebhard Beck
Role: Renewable Energy Specialist
Relevant Credentials:
LinkedIn: https://www.linkedin.com/in/gebhard-beck-743ba4146/
Background/Experience:
Renewable Energy Specialist
Post-growth & Regenerative Renaissance
Life Cycle & Systems Thinking
---
Advisors
Martina Dünser-Davis
Role: Experienced Advisor
Relevant Credentials:
LinkedIn: https://www.linkedin.com/in/martina-dünser-davis-57885b210/
Background/Experience:
Managing Director BFG Blockchain Founders Group AG
Eduard Muller
Role: Experienced Advisor
Relevant Credentials:
LinkedIn: https://www.linkedin.com/in/eduard-müller-a618229/
Background/Experience:
President & Rector at University for International Cooperation UCI Costa Rica
Founder & Director of Costa Rica Regenerativa
Roland Van der Meer
Role: Experienced Advisor
Relevant Credentials:
LinkedIn: https://www.linkedin.com/in/roland-van-der-meer-3794a09/
Background/Experience:
Executive Chairman UpTerra
---
Funding Requested
3000
---
Minimum Funding Requested
1500
---
Wallet Address
0x5bc033F513Ee641E15f0eaC4C129D09f58e65C1A
---