Project Name
Growth of Ocean Protocol in Turkish Community
---
Project Category
Build & Integrate
---
Proposal Earmark
New Outreach
---
Grant Deliverables
-Growing Ocean Protocol Turkey Twitter page
-Medium library with translation of Ocean protocol newsletter or blogs
-Introducing the Turkish community into Ocean protocol
-Introducing the ocean protocol marketplace in the video series
---
Project Description
While there is wide interest for crypto among Turkish general public, there are two main problems with the existing interest from the perspective of our local Ocean Protocol Turkish community. First, people that interact with various crypto coins do not know about Ocean Protocol and second, interest in crypto mainly comes from people's wish to use it as a protection from high inflation seen in Turkish Lira. This means that people who are interested in crypto are not mainly from technology related fields.
Activate the community
Activating Turkish Ocean Protocol Twitter with up-to-date posts
Adapting Turkish community to the Ocean Protocol Discord.
Creating a library on Medium by translating past and current blogs.
Establishing cooperation with other Turkish communities.
Education for the community to effectively use and understand the Ocean Protocol.
Creating incentives for Ocean Dao
By the way… According to the statistics published in July 2022, Turkey ranks first among the countries that invest in cryptocurrencies between the ages of 16-64.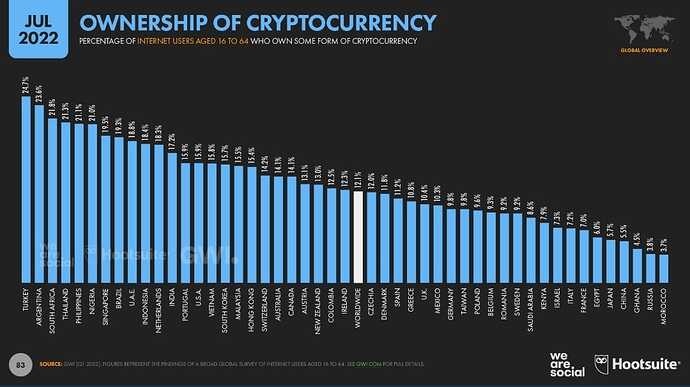 ---
Final Product
Doing my best with past experience and spreading Ocean Protocol to the masses. I want to develop this project in my own land, thinking that the Turkish ecosystem will develop in the future crypto and data exchange, will benefit the sector. The future is in our hands.
---
Value Add Criteria
If you can reach communities in their own language, you will attract their attention. It was like this on web3 and web2, and if web4 comes tomorrow it will be the same. I helped translate more than one project into Turkish and I witnessed this. If we want to attract communities, we must approach them in their own language.
---
Core Team
Cem YAKABAŞI a.k.a Bargu
Role: Project Creator
Relevant Credentials:
English Degree: Proficiency
Study: Anadolu University Sociology Department
Twitter Profile: @BarguBauman
Discord Handle: Bargu#6268
Email Adress: bargu2022@gmail.com
Background/Experience:
---
Funding Requested
3000
---
Minimum Funding Requested
2500
---
Wallet Address
0xa60487Dd717041D0EAF8d9B23F7FB130fc25FADc
---