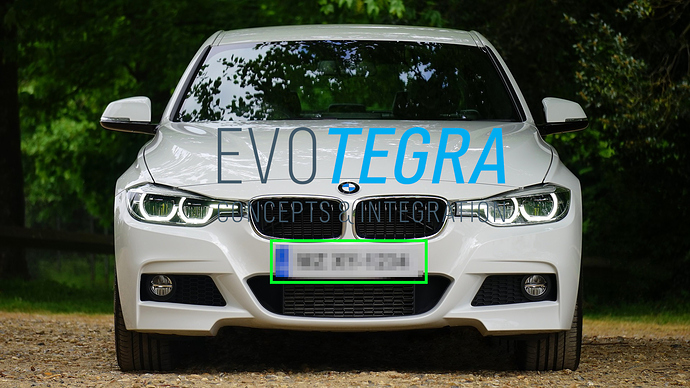 Name of Project: Extend 100k promo dataset with license plates and faces
Proposal in one sentence
Extend the round 8 promotional 100k traffic dataset with annotations for licence plates and faces to enable the creation and evaluation of automated anonymization algorithms.
Description of the project and what problem is it solving:
In Ocean DAO Round 8 we commited to create a professional traffic image dataset with at least 100.000 images in ~300 categories and an estimated million objects. After the collection and annotation finished this dataset will be published on the Ocean Market with an initial data token price of 1 Ocean. The idea is to create promotional datasets that help to establish Ocean Market as a prime source of high quality data.
We propose to extend this promotional dataset next the promised 300 classes with annotations for faces and license plates. By adding these 2 classes we add significant extra value to the dataset which then can be used to train and evaluate automated anonymization algorithms which is an important requirement to assure compliance with privacy regulation such as GDPR.
Category
Unleash data
Metric
Data Consume Volume
What is the final product?
The final product is an extension of the promotional image dataset proposed in DAO round 8 with 2 additional classes "license plates" and "faces".
Grant Deliverables:
Extend the promotional 100k dataset with face annotations
Extend the promotional 100k dataset with license plate annotations
Provide additional 5 to 6 digit annotations (data dependant)
R8 Deliverables
Our image collection, annotation, and publishing process follows a waterfall-like structure.
Although we have 50% of the R8 grant carried over, we are realizing the expenses for this batch of data now (Round 8), and amortizing the payment/work over the next 1-2 months.
The following tasks will be carried over from round 8:
[ ] Annotate the images in ~300 classes (~1 month). Annotation can now start since data collection was completed. This will cost 47.5% of the remainder grant amount, and should be delivered by October to November.
[ ] Publish the dataset in a pool for the initial price of 1 Ocean (~1 month). Publishing will take place after annotation is completed. This will cost a final 2.5% of the grant available.
Funding Requested:
20.000 USD
ROI
We see this effort as a starting point to add other promotional datasets. Our goal is to establish Ocean as a prime source for high quality data. The attractive entry price should encourage many first time users to get familiar with wallets, Ocean tokens and the Ocean Market itself.
We expect annotations in the 5 to 6 digits added to the dataset. By enabling new use cases to train and test automated anonymization algorithms this will notably increase the value of the data.
Proposal Wallet Address:
0x61B15998893cC746B46C08FEdEE13a0d1b33bBa9
Team
Web: www.evotegra.de
Email: manthey@evotegra.de
Twitter: @evotegra
Country of Residence: Germany
Previous OceanDAO Grant?
Yes