Updates on DAO 9
Hi everyone, It's been a month and we have made some progress on Duggie. We want to thank all that voted for us in DAO 9, for that confidence, we have been working and we are happy to report our progress and apply for DAO 11 with the goal to continue building and drawing closer to making Pet data ownership secure, decentralized and easily accessible.
[ x ] Grant deliverable 1
[ x ] Grant Deliverable 2
Since receiving the grant, we have been able to complete our Light paper with creative deigns to make it more appealing to the readers.
We have also rollout our White-paper V.1.0.
For our community growth, the White-paper and light-paper will server as our community activation materials.
Lightpaper: https://www.dropbox.com/s/mb4gr63c75z05n5/Duggie%20Litepaper%20Intro%20%20(1).pdf?dl=0
White paper: https://www.dropbox.com/s/460fpiisbu6l33t/Duggie%20Whitepaper%20-%20OCEAN%20.pdf?dl=0
We have also started collating a list of FAQs from our early adopter, and we hope to push list this on our website.
[ x ] Grant Deliverable 3
Since the grant, we have started growing our community, securing & gripping the attention of our TA by getting them to follow us on social media.
We have also leveraged on PPC search ads, display Ads and Placements to grow our Instagram page.
We have also published an article on Medium which has a decent amount of reads. https://medium.com/@duggieworld/duggie-revolutionizing-pet-ownership-b4786aa9faa0
Since the grant, we increased our Instagram (

@duggieworld

) from 56 followers to over 5,000 followers and we are growing daily. Our Twitter (

@duggieworld

) has following has also grown to over over 250 followers from 16 followers. And we intend to continue the growth at this pace in order to reach more people and spread word on the project and ecosystem.
DAO 10 Application
Duggie: A data union of pets with AI annotations on Ocean.
The Problems we are addressing.
Although every animal has a unique story, the collection of these stories have always been problematic. Today, centralised third-party platforms are used for data collection and processing, which leads to concerns like a single point of failure and lack of transparency.
Data injustice. People who own data do not benefit from their data, rather, they end up being taken out of the equation and offered less than they should - Pet data inclusive.
Massive database issues (misspelt names, loss of data keys, wrong filing) and personal data evidence breaches have plagued data storage companies.
The growth of pet ownership and the volume of pet data (pictures, memes, stickers) circulating on the internet with no real ownership tied to such data has been overwhelming in recent times.
In some cases, a massive amount of pet data is collected but left dormant on different servers on the internet (underutilized), with the owners earning no rewards on such massive data sets.
This has led to data being locked over time (pet provenance data inclusive), this is due to several reasons from security to privacy and ownership concerns.
Consequently, these problems have led to a lack of pet NFT data on the digital marketplaces including the Ocean marketplace. In the instances where we see some, they have been born out of enterprise collaboration , which goes to emphasize the importance of NFT data on digital markets.
The Duggie Project
Duggie is a self-sustaining community where users can create new collectables and trade them on the Ocean market. Hence, creating more ethical and diverse data while also eliminating bias with dataset ownership given back to the pet owners. Duggies are unique and transferable blockchain possessions (NFT).
We are building a Decentralised Protocol that Leverages Crowdsourced Wisdom to source pet stories on the internet, annotate the stories into data unions and publish the stories on OCEAN with the owners/sponsors rewarded with data tokens.
Duggie is a Data Union of pets with AI annotations. Duggie allows pet "owners" and animal "crusaders" all over the world to purchase or create, protect or rescue and nurture or sell digital animals called "Duggies". On the platform, each Duggie is a dataset with an identifier (a collar tag) that is unique, immutable and transferable.
With our AI-enabled recommendation systems, we can identify and transform not just significant traits and characteristics, but determine buyer and data match levels, while also validating such decisions to the highest level of accuracy using our community-focused approaches like majority staking.
The value of data is increased by adding unique attributes. With our AI annotation feature, users can convert real-life subjects into NFTs with metadata and the value monetized. Users can decide to sell their data or transfer ownership of their data to another user getting rewarded in the process. This is an example of the ownership economy based on the economy creation capabilities of the Ocean Protocol.
Purchasing pets, although an important life goal, comes with concerns that data may be stolen or that the digital version of the animal might not be original, or that its provenance might not be verifiable. Although this is an issue that might be difficult to prove and solve with most traditional systems. At Duggie we have combined authentication protocols as well as identity blockchain capabilities, together with our underlying NFT minting protocols to make authentication and transfer of data possible.
Grant Deliverables
Grant Deliverable 1
Improve the annotation systems and mechanisms, fix the compiled bugs and write a blog post on how the system works.
Grant Deliverable 2
Create a Duggie user dashboard with summaries of important data feeds, earned data tokens.
Grant Deliverable 3
Beta testing with marketing activation campaign plans/strategies for growth.
Which category best describes your project?
Build / improve applications or integrations to Ocean
Which Fundamental Metric best describes your project?
Data Consume Volume
What is the final product?
Our final product will be a web-based app www.duggieworld.com where you will be able to connect your meta-mask or web-based wallet and mint NFTs with annotations, set forking requirements, add the right attribute and publish the data on marketplaces, sell the data and stake on different LP and farming programs.
Duggie is a self-sustaining community where users can create new collectables and trade them on the Ocean market. Hence, creating more ethical and diverse data while eliminating bias with dataset ownership given back to the pet owners. Duggies are unique and transferable blockchain possessions (NFT).
The Duggie platform will be used by different stakeholders to mint NFTs and monetize them fairly and transparently without worrying about the huge storage cost that is usually associated with such magnitude of data storage.
The App will live in the iOS and Google App Stores in line with our roadmap.
Data will be made available on the Ocean market.
Duggie represents a collection of images and annotations. They are uploaded, automatically annotated, published and the Owners are rewarded with data tokens. The owners can set forking requirements for future modification, and when forked, the data union is co-owned by the community of contributors. This goes a long way to encourage the gathering of diverse data sets and thus, improving our AI recommendation systems.
How does this project drive value to the "fundamental metric" (listed above) and the overall Ocean ecosystem?
Primary Metric: "$ Data Token Consuming Volume".
Secondary Metric: "Total Value Locked" (Staking in LP and Farming)
The number of NFT sales in August 2021 was approximately 300,000 (According to data Non-fungible, https://nonfungible.com/market/history). On the other hand in the US alone half (54%) of American households have pets (328.2 Million). This is based on figures published by, https://www.prnewswire.com/news-releases/68-million-us-households-have-pets-expect-4-growth-in-2020-reports-packaged-facts-301119637.html. Factoring in the two stats, we believe we can attract over 2,000 unique data publishers to the Ocean Market in the first month of launch.
We also estimate a 35% buy rate from the published data which is around 700 purchases on the platform with an average buyer volume of 5,000 OCEAN which is 3,500,000 OCEANS per month in total volume.
These numbers will even increase as we begin our marketing as highlighted in the roadmap.
Illustration:
Ocean Community gets 0.2% of Consume Volume. 0.2% *3,500,000 / month * 12 months = approx 84K OCEAN
So bang = 84K OCEAN.
Grant size = buck = 20K OCEAN
So ROI = bang / buck = 84K OCEAN / 8.5K OCEAN = 9.88
Proposer's estimate of % chance of success = 45%
Final: expected ROI = 0.45 * 9.88 = 4.446
The value of locked or staked data tokens for certain platform actions will also go a long way in improving the OCEANS's use cases (staking on data) and of course the market capitalization in the long run. The publication of the datasets on the Ocean Market will drive value to the Ocean ecosystem through numerous channels, i.e. network fee for the Ocean community, Ocean token purchases by data publishers, Ocean token purchases by stakers who wish to take up special platform action like providing LP and farming.
Funding Requested
$8,500
Proposal Wallet Address
0x287B37008D6E0E12Feaa162050803C0B4050AbF9
Have you previously received an OceanDAO Grant (Y/N)?
Yes
**Team Website:
http://www.duggieworld.com
https://duggie-client.herokuapp.com
Twitter Handle:
@duggieworld
Discord Handle:
@duggieworld
Project lead Contact Email:
Country of Residence:
Portugal
Team
Jime Akpusugh
Role: Founder & CEO
Twitter:

@jdakpusugh

Background/Experience:
Over 6+ years experience in building and sustaining diverse startups across local & international markets. Co-founded Hirefreehands, Stow and now Duggie. Involved in building and advising Blockchain projects since 2016 and is interested in using data, blockchain and NFT to change mankind.
Donald Nsofor
6+ years of experience building and working across technology businesses. He is a serial tech investor with interests in local and international markets across wide-ranging emerging technologies notably in FinTech. He also sits on the Board of Directors of several companies where he leads corporate strategy and sales.
Seun Owolabi
Role: CPO
Background/Experience:
Cannes Young Lion, Tony Elumelu Entrepreneurship Fellow and a Draper University Alumnus. 8 Years Experience Consulting for GlaxoSmithKline, World Bank, - Procter and Gamble, Standard Bank and other leading brands across 5 countries.
Camila Bretas Santos
Role: CMO
Background/Experience: Expansive experience in Digital Marketing and Operations Strategy across multiple Blockchain companies globally.
Advisers
For each Advisor, give their name, role and background such as the aforementioned team formatting.
Dickson Nsofor
Role: Advisor, CEO Korapay
Background/Experience:
Dickson is a serial entrepreneur who has led organizations in the Internet, mobile technology. Dickson has years of experience as a Blockchain researcher and Advisor to several US and European companies.
Buchi Okoro
Role: Advisor, CEO Quidax
Background/Experience:
Buchi Okoro is the founder and CEO of Quidax. He has extensive experience in the financial space and is considered to be one of the brightest financial minds in the crypto space.
Project Deliverables
Project mockups/designs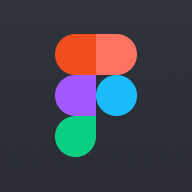 Figma – 18 May 21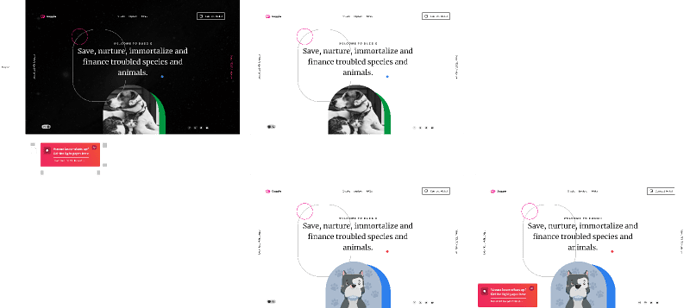 Created with Figma
An overview of the technology stack
Javascript (Node.js), Express.js, Sequelize, MySQL.
Solidity, OpenZeppelin, IPFS, Truffle.
Javascript (ReactJS), Bootstrap, Web3JS.
Github (all the codebase are hosted on private Repos in Github).
AI Model using Python & Django
Community engagement plans
We plan to promote our reward program across our social media platforms. We also plan to partner data, crypto, tech influencers on our platforms to create awareness around the creation, administration and monetisation of data.
To add to these efforts, we will embark on offline marketing, sponsoring events and speaking at conferences where we can improve our visibility. Staying active in the Ocean community and building on the trust recorded.
So far, we've been able to:
Assemble a team to drive the project
Built the mockups, prototype and website for the project.
We have been able to also design the automatic image annotation framework (AIAF) ready for development and implementation.
We have also been able to establish a social media following online.
We have also been able to set up our team workflow with documentation and a product repository.
Project roadmap
Q4 2021:
Improve the annotation systems and mechanisms.
Release technical whitepaper
Launch the first marketing campaign
Launch our different reward programs.
Create a Duggie user dashboard with summaries of important data feeds, earned data tokens.
Q1 2022:
Connect to the Ocean Market.
Publish datasets to Ocean marketplace.
Announce strategic partnerships for growth and expansion.
Build an NLP system to translate annotations and cater to a worldwide audience.
Start offering LP & farming programs.
Q2 2022:
Introduce a data-token exchange functionality, including decentralized swaps, sending and receiving.
Release a mobile application on the App Store and Play Store.
Launch a governance token
​​Research multi-chain deployment
Foreseen or possible additions
Open Source the Duggie Project: The goal is to build adoption of the technology, ecosystem and token through open-sourcing code, standards and documentation for other projects. Open-sourcing creates credibility with the developer community and enables better collaboration with other projects. This opens the door to new sources of funding, for integrations and improvements. It will also create the potential to create revenue share/marketplace for third-party developers via dual licensing, extra features and value-added services, with our native token as a medium of exchange.
Crowdsourcing verifiable data - NFT's & wrapped tokens: The goal is to develop the central data wallet concept; a data owner can build their data profile and package up their profile information into NFTs (Data Duggie) to be exchanged for our Native tokens. Users will buy $DUT to exchange for verifiable consent or to make data requests for the owner to sell their data - consumer research, marketing purposes or overall usage.
Why should you vote for us?
We are solving a real social problem that affects almost everyone - humans and their pets. With the intersection of Pet ownership, Blockchain, virality of pet and animal memes and the possibility brought about by OCEAN protocol to manage and monetize data, we believe we are solving a huge market problem.
We have put in a tonne of work, from a simple ideation a few months ago to having an MVP for annotation, a functional website, integration to meta mask, researched and written the project white papers and light paper, written blogs and published grown our social media exponentially and we are in talks with NGO's and shelter homes already for partnerships - All under 1-2 months of work. And we are determined to do more.
We are a lean team without access to traditional capital, and we need the support here, to make the project a reality.
Thank you all for your confidence!
Team Duggie