Project Name
Autobots - Autonomous car Data Collection
---
Project Category
Build & Integrate
---
Proposal Earmark
New Outreach
---
Proposal Description
An autonomous vehicle development program has many components, each with unique data management requirements. The volume and diversity of data create unique challenges in all areas.
Data collection from test vehicles with full sensor suites
Training DNNs using labelled data derived from test vehicles
Simulation to test the performance of DNNs and to create additional training data
---
Grant Deliverables
Architect the data set management dashboard for cars and other automobiles.

Build Verifiable car data registries - smart contract-based registries of autonomous car data objects like Car fuel emissions, received traffic incident calls, annual average daily traffic volume counts, road traffic accidents, fleet vehicle consumption, historical pothole data, road accident record, car share location, car share location, carpooling slug routes, traffic analysis zone by population etc.
---
Project Description
As privately owned vehicles become increasingly connected to each other and to external infrastructures via a growing number of sensors, a massive amount of data is being generated. Gathering this data has become normal; leveraging insights from data in ways that can monetize it, however, is still in its nascent stages. The overall revenue pool from car data monetisation at a global scale might add up to USD $450-$750 billion by 2030.
However, if you anticipate 2PB of data per test car per year, that translates to roughly 1 billion images, of which 3 million or more may need to be labelled. This labelling is still largely accomplished by humans. With our proposed plugins, we will be able to aggregate the data, autonomously filter the data sets and publish certain data on the Ocean market.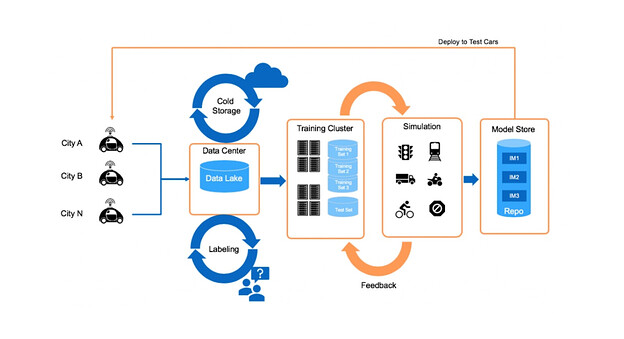 ---
Final Product
Autobots is a data management plugin that will extract travel data from autonomous vehicles, mobile devices and other GPS enabled devices. With this protocol, a user is able to seamlessly connect and have their respective device/vehicle data collated into a singular unit and then arc
---
Value Add Criteria
The core measure of value for the project will be the usage of Ocean. Considering the huge market size for the project as highlighted in the project description, the success of the project will mean onboarding or recording more car data sets, data sets which will be stored and monetised on Ocean Protocol with data tokens being used as the governance/utility tokens to facilitate supply and demand of the listed data sets. This will bring a new breed of users to the platform, increase the network revenue and most importantly onboard active users.
---
Core Team
Theophilus Kooda
Role: Project Director

Relevant Credentials:

Background/Experience:
An IT developer/ project manager/ executive with over 4 years of experience in financial services, including experience with trading stock with the New York Stock Exchange. Strong problem-solving history leading to significant result-based solutions. Known for collaborating with multiple teams to learn, test and implement hardware, software and configuration improvements.
---
Funding Requested
3000
---
Minimum Funding Requested
2500
---
Wallet Address
0x5dF28F035944D0b0BF08aa77c5bD7fC0fac965D1
---